Liverpool Newsnow: Liverpool and Tottenham are in the lead to sign €100 million-rated defender Antonio Silva this summer.
Premier League clubs reportedly still have a strong interest in signing Antonio Silva this summer, as reported by Give Me Sport. The Benfica defender has been a rock for the Portuguese side. He is valued at €100 million and is a hot commodity for clubs like Liverpool and Tottenham.
Premier League clubs continue to show interest in signing Antonio Silva before the summer transfer market opens. Numerous teams are keeping an eye on the defender. His €100 million release clause isn't deterring them at this time. The central defender has been crucial to Benfica's success this season as they sit atop their division.
ALSO READ: "The race still open" – Chelsea and Mnachester United fight for the €30m signing in 2023
Liverpool Newsnow: Will the Reds get him?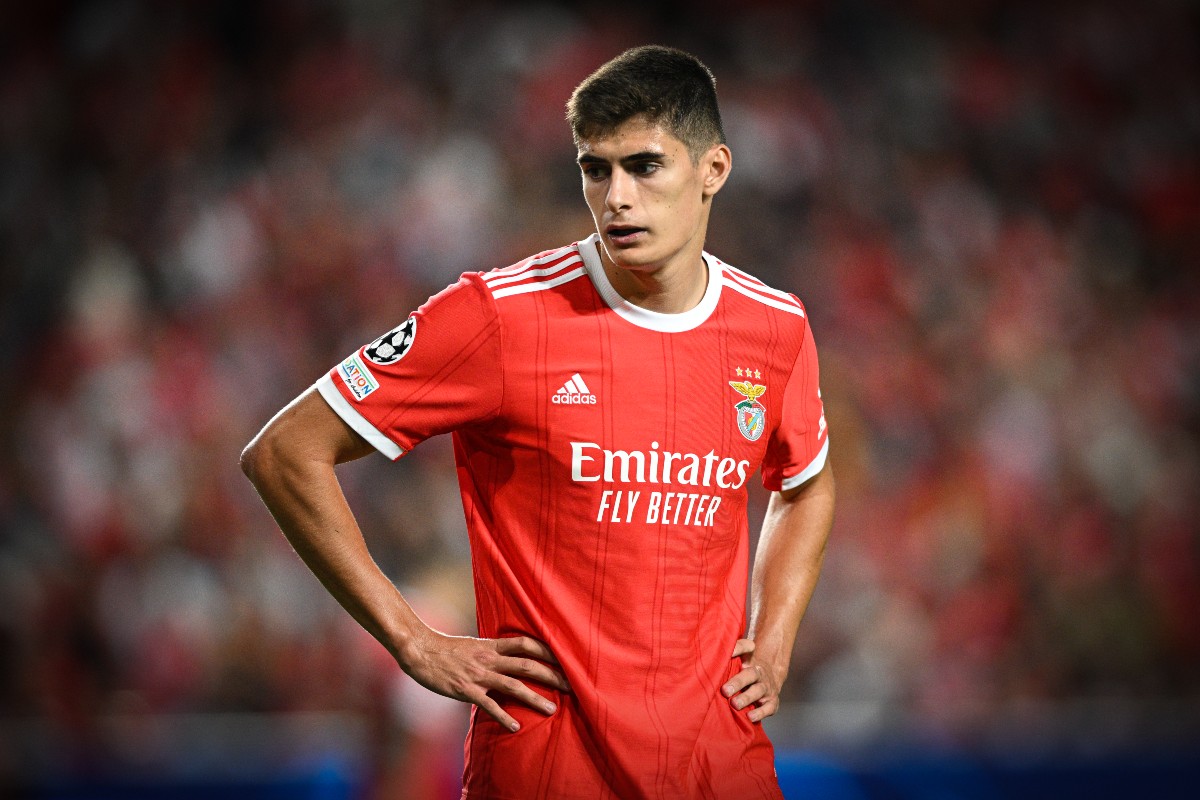 Both Liverpool and Manchester United have shown interest in the defender's services. The Merseyside club is willing to recruit a central defender or two during this transfer window and has been connected to many high-profile players.
Antonio Silva's abilities would be of great interest since they would allow them to prepare for the future. The Reds may attempt to attack Benfica for the 19-year-old Portuguese prodigy who has shown maturity beyond his years. His price tag is estimated at €100 million.
With their stubbornness, Benfica may now demand that teams meet Silva's €100 million release clause. Liverpool will be hoping the situation is different from Chelsea's January agreement for Enzo Fernandez. Benfica would be willing to settle for less than the clause.
There is a good likelihood that teams will be able to negotiate a lower price for Silva if they buy him during the summer transfer window. Recent rumours stated that Liverpool may acquire the defender for €50 million.
ALSO READ: "Griezmann Wanted To leave The Team After Mbappe Became France Captain", This is what Kylian Mbappe told Antoine Griezmann to stop him from leaving
or will Tottenham sign him?
Tottenham, who are looking to strengthen their centre defence, is also reportedly interested. On their list of potential victims is Marc Guehi, among other notable people. Antonio Conte, the manager of Spurs, was just fired. But, new additions will not be contingent on who is named manager.
Due to their dubious pursuit of a top-four finish, they may not be able to entice big-name players like Milan Skriniar. Hence, it would help their case to recruit promising young defenders like the Portugal prodigy who is valued at €100 million.
It is expected that Tottenham will make an offer that is far below the player's market value. They're banking on Silva being enticed by the prospect of consistent playing time to choose north London over Liverpool or any other Premier League competitor.